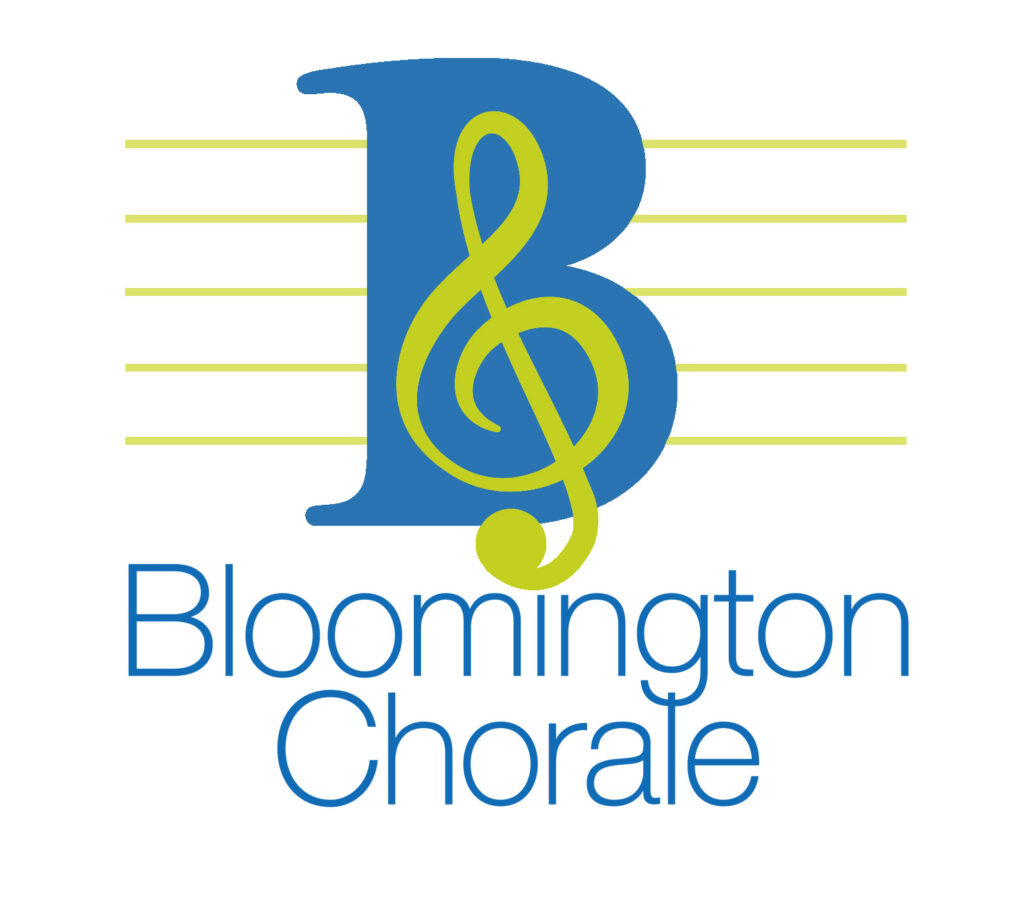 Looking for affordable, enjoyable recreation, an opportunity to make new friends, feel good and contribute to the community? The Bloomington Chorale may be your answer!
REHEARSALS: The Bloomington Chorale rehearses on Monday nights at the Bloomington Center for the Arts.
Rehearsals for the December '23 Concert begin Monday, September 11, 2023 from 7-9PM in the Black Box Theatre.
CONCERT DATES: Winter concert dates are Friday and Saturday, December 15th & 16th, 2023
*** Covid vaccines and masks are NOT required at this time, however the Chorale reserves the right to mandate masks at any time during the session in the event the virus escalates.
50% OFF DISCOUNT
While we appreciate our female tenors and welcome them back, The Bloomington Chorale is in need of a few more male tenors, baritones and basses.
Available now……50% off membership dues for Fall/Winter '23 session if you are:
1. Male
2. Tenor, Baritone, Bass
3. NEW to the Bloomington Chorale
* NEW MALE SINGERS dues……. $45
This is a rare opportunity to be part of the Bloomington Chorale at a reduced rate. This offer is not available to previous Chorale members at this time and only applies to the Fall/Winter '23 session.
If you would like to join as a new male singer at the discounted rate, contact us at info@Bloomingtonchorale.org to be approved. You can then register online by clicking on the JOIN page or you can register in person the first night of rehearsals, Sept 11, 2023.
***Please arrive 20-30 minutes early to register in person and pick up your music
---
HOW TO REGISTER:
REGISTRATION FOR FALL 2023 IS CLOSED
---
$90 per session, and scholarships may be available.
No auditions required, only the ability to match pitch, blend with others in your voice section, and a commitment to sing.
2 sessions per year; fall/winter session (Sept. – Dec.), and spring session (Jan. – May)
2 major concerts performed per year at the Schneider Theater, Bloomington Center for the Arts
Rehearsals every Monday evening from 7-9 PM.
Rehearsal location:
Bloomington Center for the Arts
Black Box Theatre or Rehearsal Room (location varies)
1800 West Old Shakopee Road
Bloomington, MN 55431
Questions or comments? Contact the Bloomington Chorale at:
Reasons to Consider Joining
You will be part of a fun, welcoming company of like-minded individuals; single, married, young, old and everywhere in between.
There have been numerous studies done on the Health Benefits of singing.
Singing releases endorphins which make you feel energized, improves mood, and reduces pain.
Singing reduces heart rate and decreases blood pressure.
Singing tones abdominal and intercostal muscles and the diaphragm and stimulates circulation.
Singing improves posture and tones facial muscles.
Singing strengthens concentration and memory.
GIVE IT A TRY!
You are welcome to sing with the Chorale for the first two rehearsals of the session at no charge. To become a member, you will need to register and pay dues before taking your assigned music packet home. If you have questions, contact us at Info@BloomingtonChorale.org or call 952-563-8582. We look forward to singing with you!!!