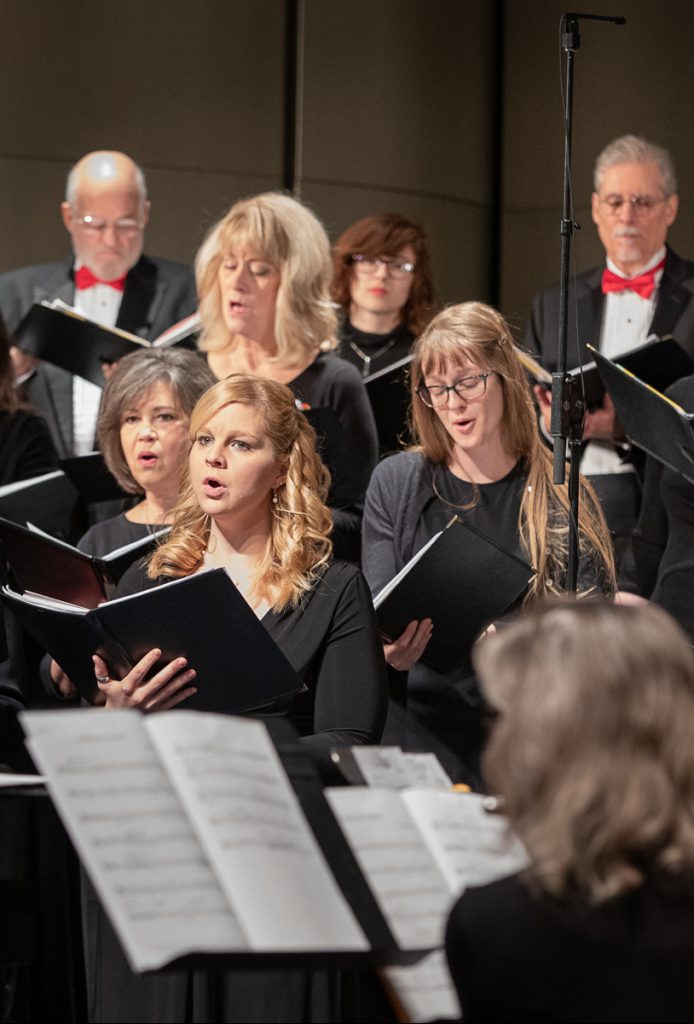 The Normandale Choral Society, founded in 1982 and incorporated in 1985, was directed by Dr. Docter, Director of Choral Music at Normandale Community College. In 1996 Marc Jaros succeeded Dr. Docter as choral director through the Spring of 2003. At this time the group suddenly found itself without a home base, performance venue, director, accompanist or funding due to budget and program cuts at Normandale Community College in Bloomington, Minnesota. What could have been the end of Bloomington's non-audition mixed adult community chorus became instead a gift, the opportunity to reinvent and reenergize as the Bloomington Chorale.  The city was opening a new Civic Plaza in July of 2003 which included a Center for the Arts.  Perfect timing for the newly renamed Bloomington Chorale to join the other six community arts organizations in this beautiful new venue.

The goal that first year was just to survive.  The December 2003 concert, led by new director Steve Johnston, boasted 14 singers and 99 audience members.  The concert program consisted of music that could be borrowed from various members' churches.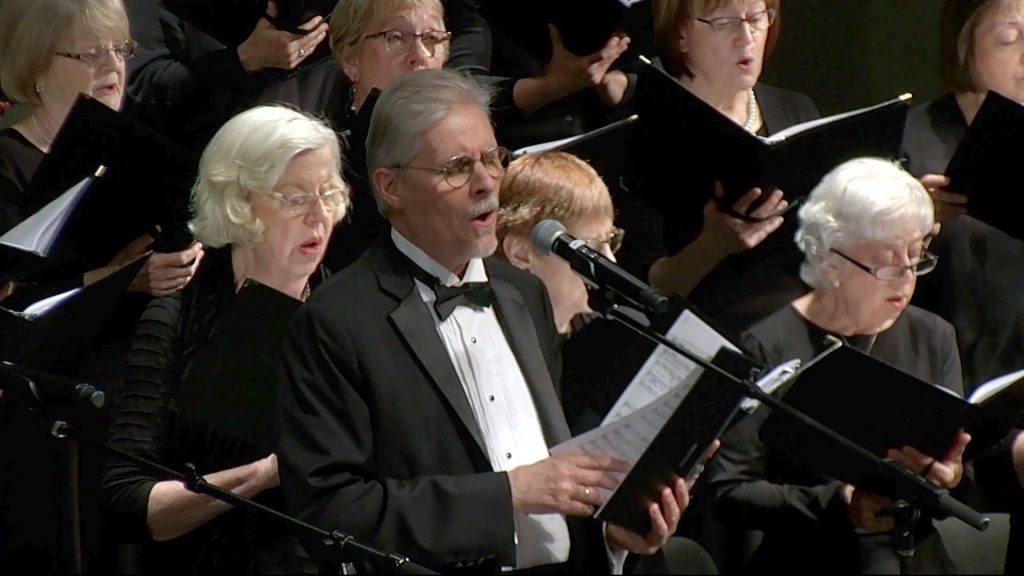 Performances at the Schneider theater include orchestra and piano accompaniment. Additional community performances are held at various venues throughout the year. There is a broad variety of music including traditional, spiritual, classical, pop and contemporary.

Through the years, the Chorale has seen members form age 18 to over 80 and welcomes members from all walks of life, income levels, cultures and backgrounds.Together this is a community of singers who have fun learning and refining vocal technique and repertoire.