Who We Are
The Bloomington Chorale is an adult mixed non-audition choir. Together, this is a community of singers who enjoy friendships, music, and performing, as well as learning and refining vocal technique and repertoire. A wide variety of music is performed including contemporary, classical, Broadway, popular, spirituals, jazz and more. Singers are from all walks of life, income levels, cultures and backgrounds.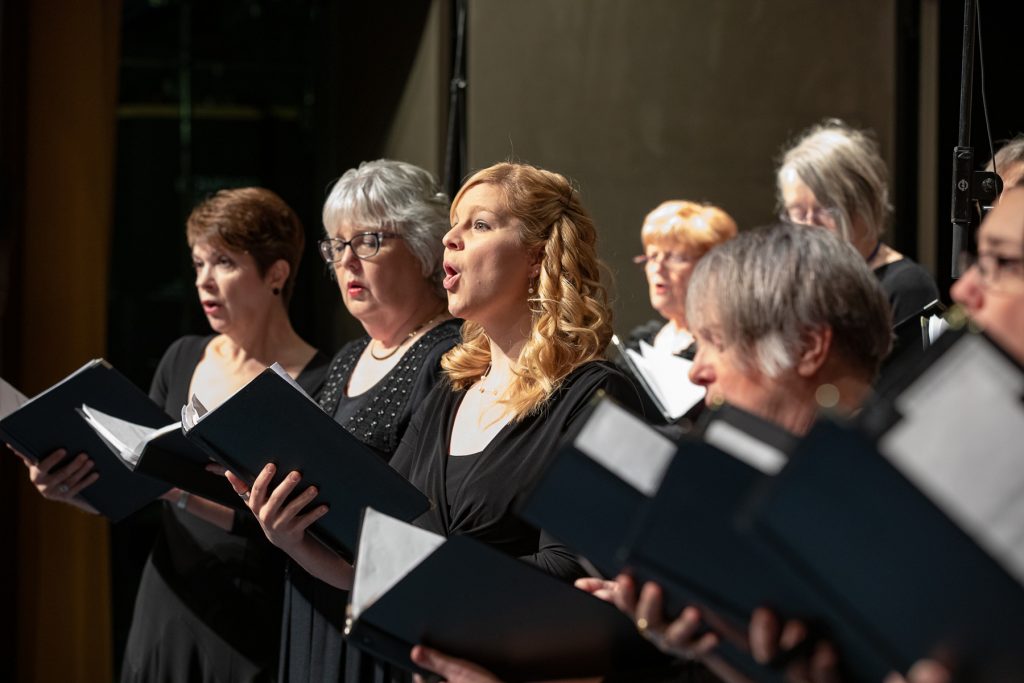 The Bloomington Chorale went Virtual for the Spring of 2021
During the COVID19 pandemic, we did take some time off but we also tried something new. Since we were not able to sing together in a physical location, we put together a few pieces virtually, with the help of the directors from our sister group, the NOTEable Singers. We are excited to share our experience with you, starting with these videos.
Return to Singing 2022
The Bloomington Chorale has a concert on December 18th at 3:30PM. The Bloomington Chorale will be singing a short set of holiday music at Redemption Lutheran church sanctuary. Although it is not our normal venue or set, we a re excited to share what we have been working on. We will be accepting new member in January of 2022 for our spring session.
If you are interested in BECOMING A MEMBER of the Bloomington Chorale, we would love to welcome ALL to the group. No auditions required. Registration is the first night of rehearsals. For more information, click the JOIN tab on our website.