JOB OPENING :The Bloomington Chorale is currently seeking an interim Music Director and a permanent Music Director. If you are interested, see the job posting HERE.
The Bloomington Chorale is an adult mixed non-audition community choir. Together, this is a community of singers who enjoy friendships, music, and performing, as well as learning and refining vocal technique and repertoire. A wide variety of music is performed including contemporary, classical, Broadway, popular, spirituals, jazz and more. Singers are from all walks of life, income levels, cultures and backgrounds. Learn more about us here.
The Chorale is a fun and welcoming group that would love to have you join! Rehearsals are on Monday nights at the Bloomington Art Center. As one current member, Donna, commented, "I came for one session 9 years ago and it was so fun, I'm still here." Click on the JOIN tab for more information.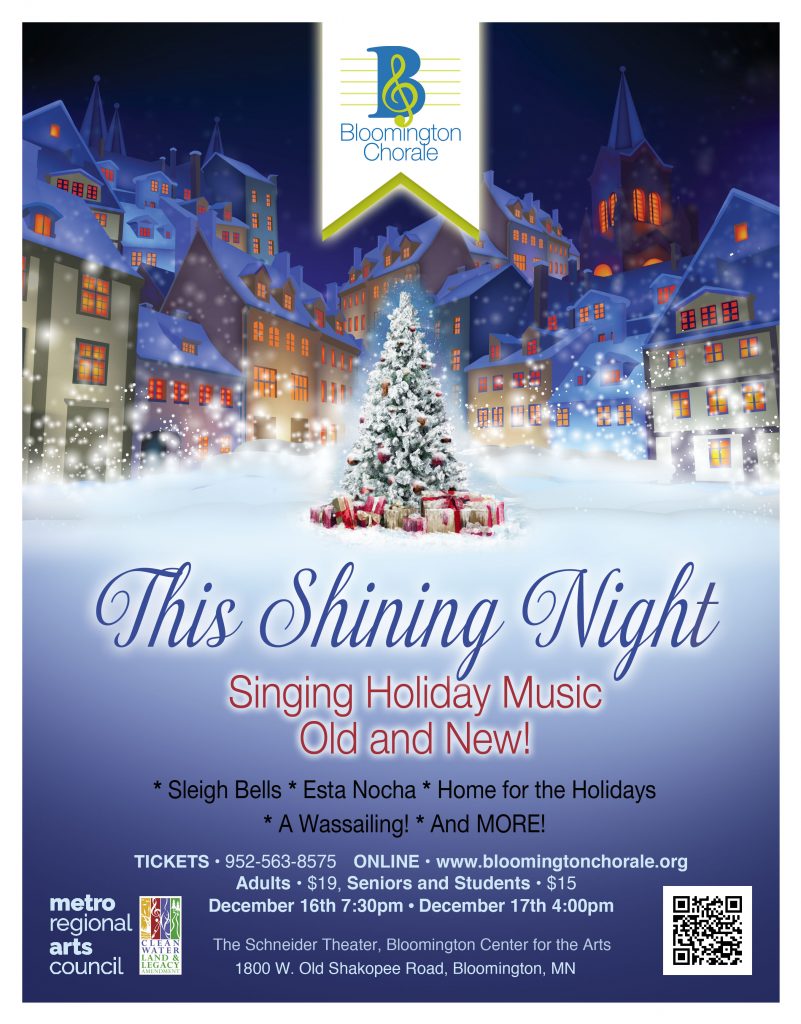 HOLIDAY CONCERT DATES:
DEC. 16, 7:30. DEC. 17, 4:00
Join us for a concert of joyous music to celebrate the season. The Bloomington Chorale will perform their annual holiday concert, Friday Dec. 16, Saturday Dec. 17 in the Schneider Theater. This year's theme will be "This Shining Night." The performance will feature a variety of familiar songs like Home for the Holidays, and new music for the season too. Works from around the world will include a Ukrainian folk tune called Sleigh Bells. The program will also include works by Morten Lauridsen, Kim Andre Arnesen, John Rutter, and Daniel Kantor.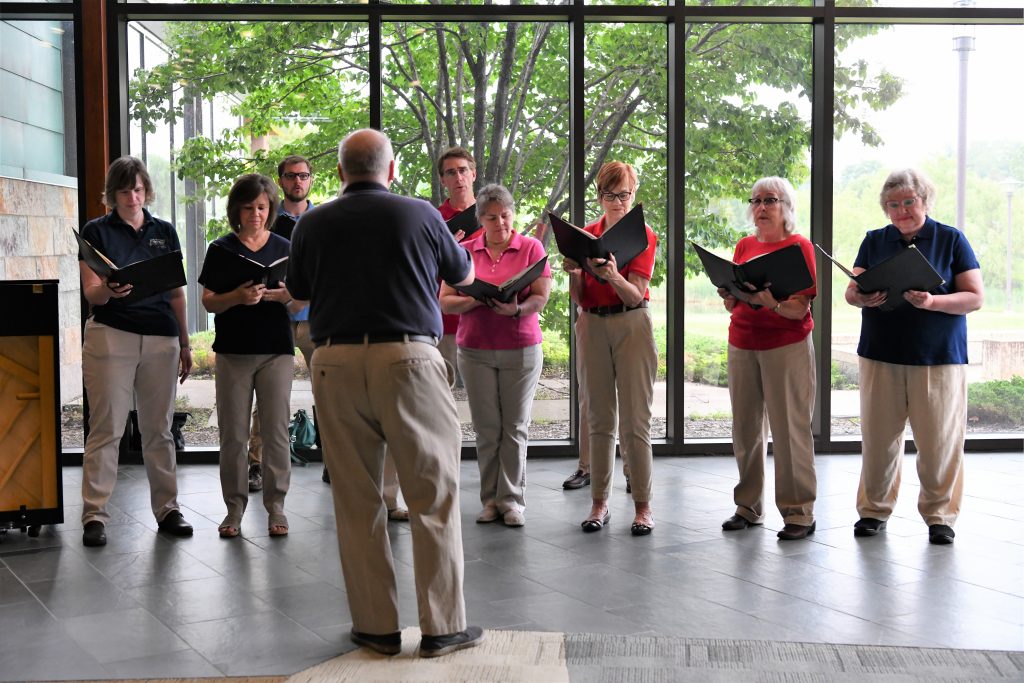 2022 Spring and Summer concerts were a success!
The Bloomington Chorale was back in action at the Bloomington Center for the Arts with their "Everything's Coming up Roses" concert performed on May 20th and 21st. The concert included a variety of spring and summer themed music that was fun to sing and enjoyable to hear. They also performed their "Slice of Summer" mini concerts at the Bloomington Farmers Market on June 11 and the Normandale Lake Bandshell on June 14 as part of the Bloomington Arts in the Park program.
The Bloomington Chorale went Virtual for the Spring of 2021
During the COVID19 pandemic, the Chorale took some time off, but also tried something new. Since singing in person was no longer possible, the group put together a few pieces virtually with the help of the directors from our sister group, the NOTEable Singers. Take a look starting with these videos.